In the world of eCommerce, WooCommerce stands out as a powerful and widely used platform for creating and managing online stores. However, the real challenge lies not just in setting up your store but in finding effective ways to monetize WooCommerce. In this article, we will explore various strategies and techniques to optimize your WooCommerce store and maximize your revenue.
What is WooCommerce?
WooCommerce is an affordable and open-source eCommerce plugin for WordPress CMS (content management system). It offers a strong and flexible platform for starting and running online stores. WooCommerce turns your WordPress website into an eCommerce site, with features like management of products, shopping basket function, purchasing processes numerous payment choices, stock control, shipping options, and others.
Because of its adaptability, scalability, and interaction with the widely used WordPress platform, WooCommerce is adopted by startups, entrepreneurs, and larger organizations. It is a popular option for website development and to make money using WooCommerce.
Important WooCommerce Features
Sell anything: You can sell actual products, digital items, subscriptions, and more with WooCommerce.
Flexibility Payments Process: WooCommerce accepts payments from all sorts of options via credit cards, debit, or any sort of UPI payment.
Secure online shopping: WordPress, one of the safest content management systems available, is the base upon which WooCommerce is built.
Straightforward: Even for newcomers, WooCommerce is easy to establish and operate.
Expandable: You may add whatever functions you require to your store with the thousands of WooCommerce plugins available.
SEO Friendly: WooCommerce is made to improve your store's ranking on search engine results pages (SERPs).
Mobile-friendly: By default, WooCommerce stores have been designed for mobile devices, enabling customers to make purchases from any location.
Why is WooCommerce Widely Used?
WooCommerce is open-source and free.
It is simple to use.
Adjustable and Extensible.
Safe and Secure.
SEO friendly.
Compatible with mobile devices.
Things to Think About to Monetize WooCommerce
Strong Business Idea: Choose a product category or specialization that you are enthusiastic about and that is likely to be profitable before you start.
Build a WordPress Website: A WordPress website is required in order to utilize WooCommerce. Select a trustworthy web host, install WordPress, and create a smooth, user-friendly website design.
Install and Set Up WooCommerce: On your WordPress website, set up the WooCommerce plugin. Your website will become an online store with full functionality as a result.
Include Products: Establish your shop with goods and services. Offer fair prices, full descriptions, and top-notch images. Make efficient use of WooCommerce's product management tools to arrange and classify your items.
Optimize for SEO: To make sure your website appears highly in search results, use search engine optimization (SEO) best practices. Ensure that your content is top-notch, and include appropriate keywords.
Promote The Store: You have to attract shoppers to your website in order to make money using WooCommerce. Use several kinds of marketing strategies to promote your products and draw more people to your website, including content marketing, email marketing, social media marketing, and sponsored promotions.
Deliver Top-Notch Customer Service: Provide excellent customer service that builds loyalty and trust. Reply to consumer questions as soon as possible, process purchases quickly, and manage returns and refunds properly.
Set Secure Payment methods: To satisfy customer needs, make sure your online business provides a range of safe payment solutions. Typical choices include PayPal, credit/debit card payments, and other reliable payment processors.
Increase the number of items you provide: As your store expands, think about increasing the number of items you provide. You may do this by adding similar products or by branching out into new categories that suit your audience and specialty.
Keep Up with Trends: Stay updated on various Technology, and eCommerce trends to keep improving and stay competitive in the market.
Grow Your Business: As you begin to see profits from WooCommerce, think about growing your company by hiring more staff, and investing in marketing.
Few Ways to Make Money Using WooCommerce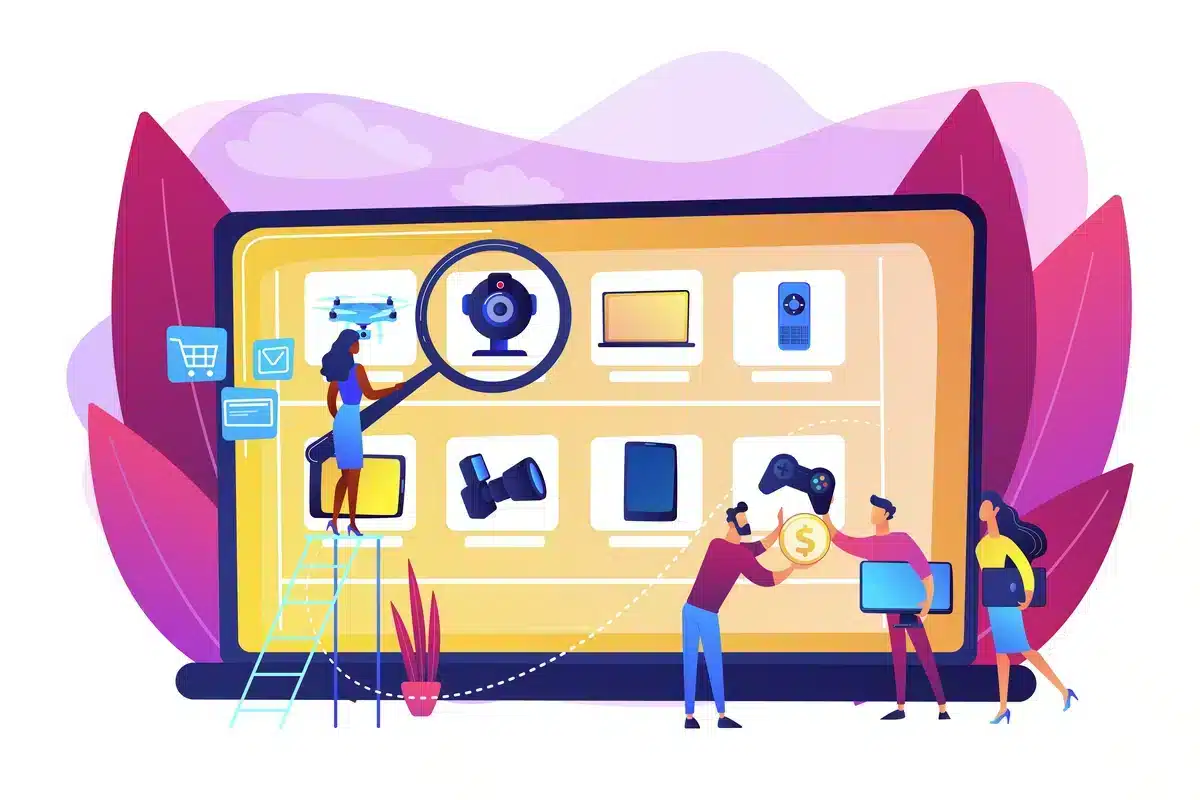 WooCommerce, a dynamic WordPress plugin designed for online stores, not only facilitates conventional eCommerce but also opens the door to inventive avenues for revenue generation. Beyond the standard online transactions, here are some innovative approaches to enhance your earnings and effectively monetize WooCommerce.
Digital Products and Downloads: Harness the potential of WooCommerce to sell digital assets such as e-books, music, software, or online courses. Create a seamless purchasing experience, allowing customers to effortlessly download digital content directly from your website. This method provides an excellent opportunity to monetize your expertise and content using WooCommerce.
Subscription-Based Services: Introduce subscription-based models for your products or services. Whether it's a monthly box of curated items, exclusive access to premium content, or a software as a service (SaaS) offering, WooCommerce enables you to set up subscription plans, ensuring a steady income flow and fostering long-term customer relationships while effectively monetizing your WooCommerce store.
Affiliate Marketing Integration: Explore the potential of affiliate marketing by collaborating with other businesses or influencers. Through WooCommerce, effortlessly integrate affiliate marketing plugins to monitor and reward affiliates for driving traffic and sales to your store. This collaborative approach not only broadens your reach but also motivates others to promote your products and effectively monetize WooCommerce.
Create and Sell Online Courses: If you possess specialized knowledge or skills, consider leveraging WooCommerce to create and sell online courses. Utilize plugins designed for course creation, management, and secure payment processing. This not only introduces a new revenue stream but also establishes you as an authority in your industry, effectively monetizing your WooCommerce expertise.
Offer Product Add-Ons and Upgrades: Elevate the value of your products by providing add-ons or upgrades. For instance, if you sell physical goods, offer customization options, gift wrapping services, or extended warranties. With WooCommerce's flexibility in managing product variations, customers can enjoy additional choices, ultimately boosting their average order value and effectively monetizing their WooCommerce offerings.
Consulting and Services Booking: Monetize your expertise by offering consulting services through your WooCommerce store. Integrate booking plugins, allowing clients to conveniently schedule appointments, sessions, or services directly on your website. This is particularly effective for professionals in areas such as coaching, design, or tech support, effectively monetizing your WooCommerce consultancy.
Sell Print-on Demand Products: Tap into the burgeoning market of print-on-demand products. Utilize WooCommerce to seamlessly connect with print-on-demand services that fulfill orders on demand. This approach allows you to offer a diverse range of custom-designed merchandise without the burden of managing inventory or handling shipping logistics, effectively monetizing WooCommerce through diverse product offerings.
Membership and Exclusive Content: Cultivate a sense of exclusivity by introducing membership plans through WooCommerce. Provide members with access to premium content, exclusive discounts, or members-only products. This not only generates recurring revenue but also cultivates a loyal community around your brand, effectively monetizing your WooCommerce memberships.
Why Consider Using WooCommerce to Make Money?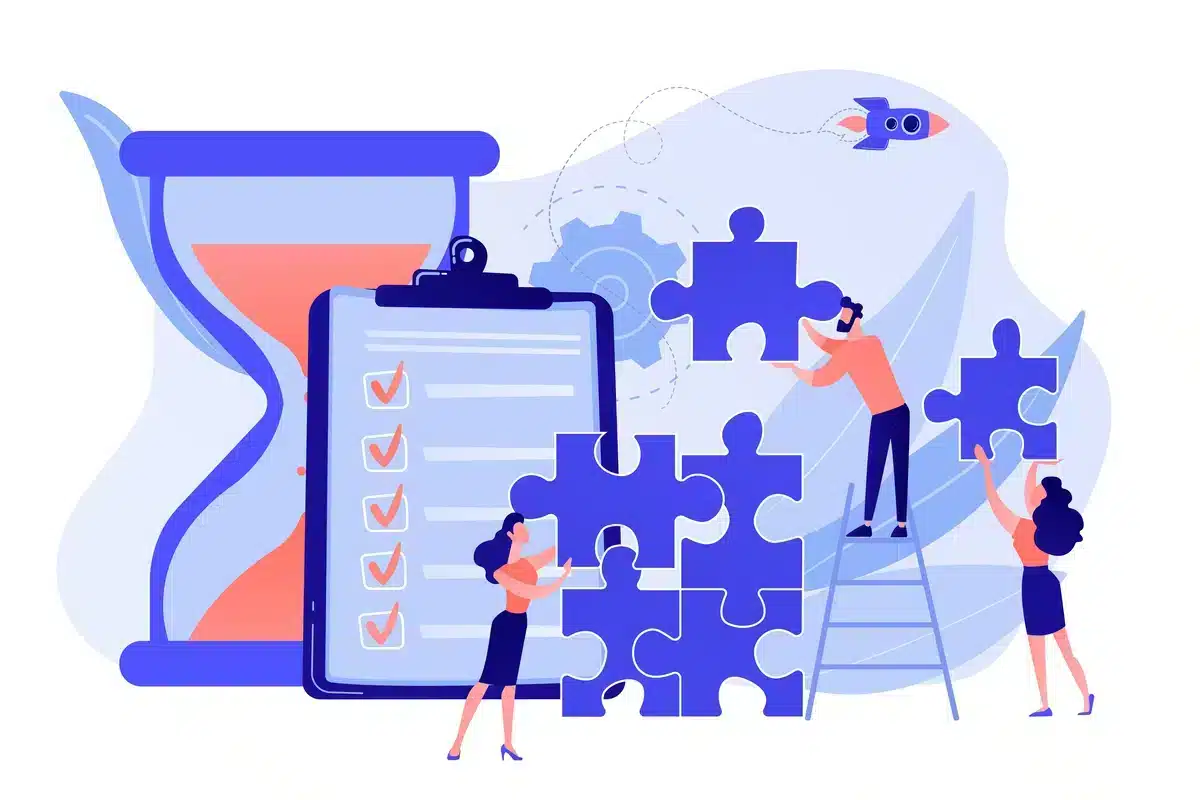 Here are a few reasons why you should think about monetizing WooCommerce.
Low starting expenses: WooCommerce is a free plugin, there are no initial expenditures to get started. You just need to pay for hosting for your WordPress site, but this is usually inexpensive.
Numerous payment options: WooCommerce is compatible with a large number of payment services, allowing you to take payments via PayPal, credit cards, and other well-known payment processors.
Flexible design: WooCommerce offers an extensive selection of themes and plugins that enable you to personalize the appearance and feel of your store to your exact specifications.
Simple to use and maintain: Even for newcomers, WooCommerce is simple to use and maintain. To assist you in getting started, there are several tutorials and tools available, plus an extensive group of WooCommerce users who are always happy to lend a hand.
Scalable: WooCommerce is scalable, allowing to set up stores of various sizes, from startups to major corporations. Numerous hosting companies provide hosting services that are designed for WooCommerce.
Secure: WooCommerce built on WordPress is one of the safest content management systems. You may secure your business with a variety of security plugins that are available.
SEO-Friendly: WooCommerce is designed to be search engine optimization (SEO) friendly, which increases the probability that your store will appear highly in search engine results pages (SERPs).
The reasons listed above should be considered to make money using WooCommerce It is the most reliable option that every online business uses to create an outstanding eCommerce website.
Success Stories of Ecommerce Businesses Monetized using WooCommerce
Here are some success stories on how to make money using WooCommerce:
Bookriot: Largest Online Booksellers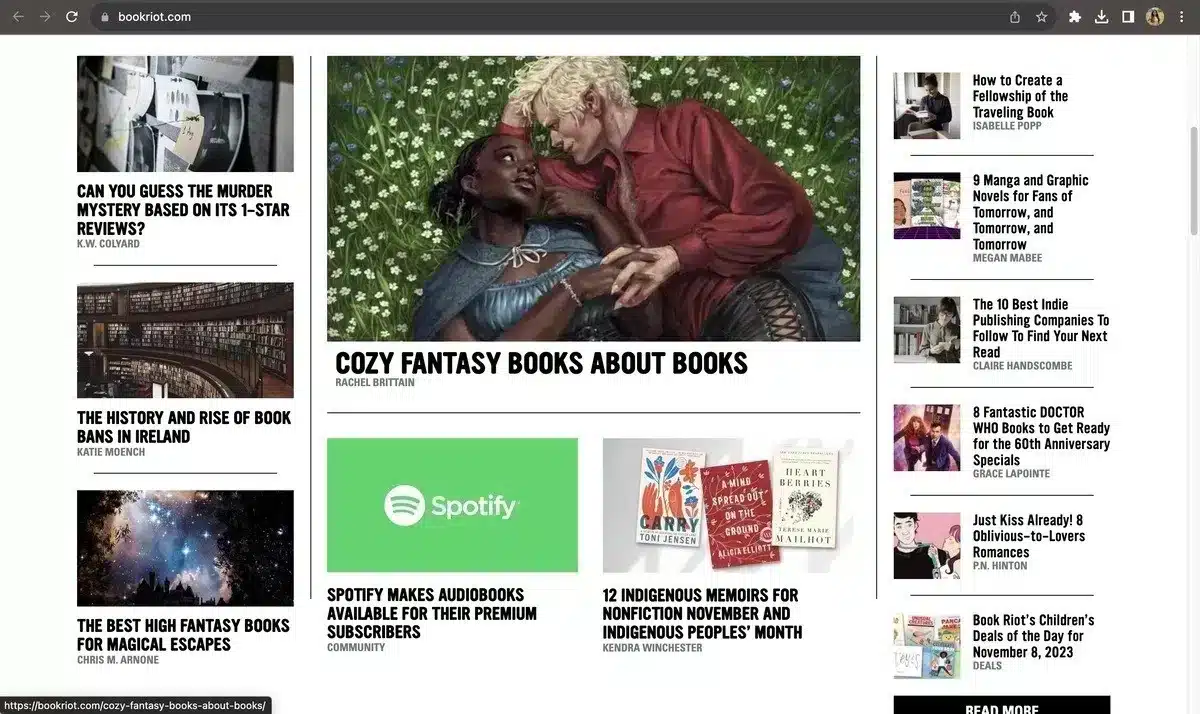 BookRiot uses WordPress and WooCommerce to run its eCommerce operation. They, like WorthPoint, manage hundreds of digital items and operate their business smoothly.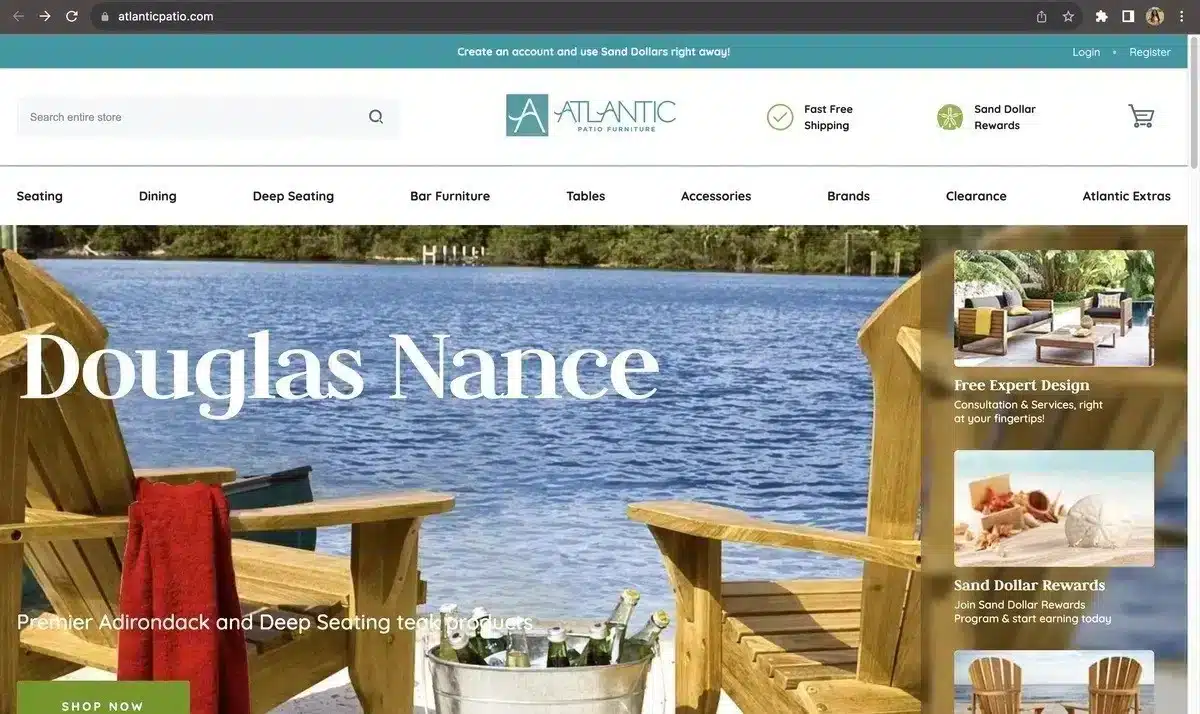 It is a home design company that monetizes WooCommerce. Teak wood and other materials are used to create these exceptional outdoor furnishings, which include garden and outdoor seating, bar furniture, and firepit tables. They are also authorized dealers for Barlow Tyrie, Telescope Casual, and Douglas Nance.
Craftsy: Creative Courses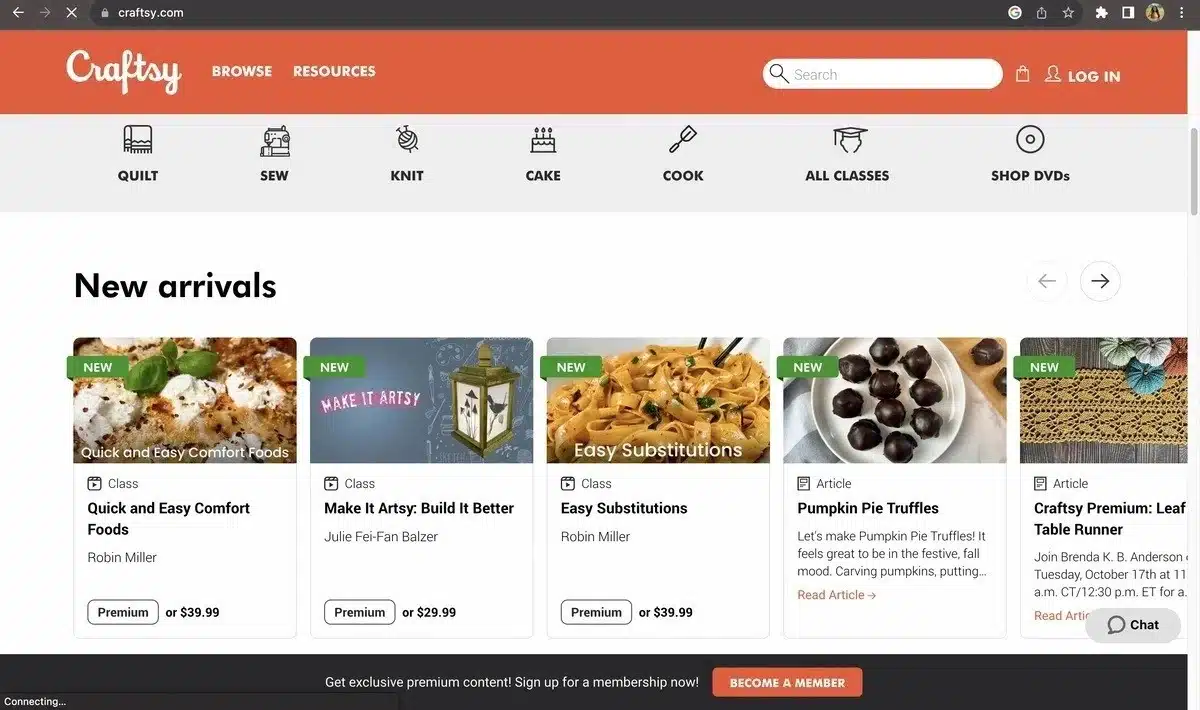 Craftsy designs, and materials for a variety of crafting interests. Sewing, quilting, knitting, crocheting, embroidery, cake decorating, painting, drawing, and many more are examples. It utilizes WooCommerce to make money.
Wakami: Online Women's Fashion Firm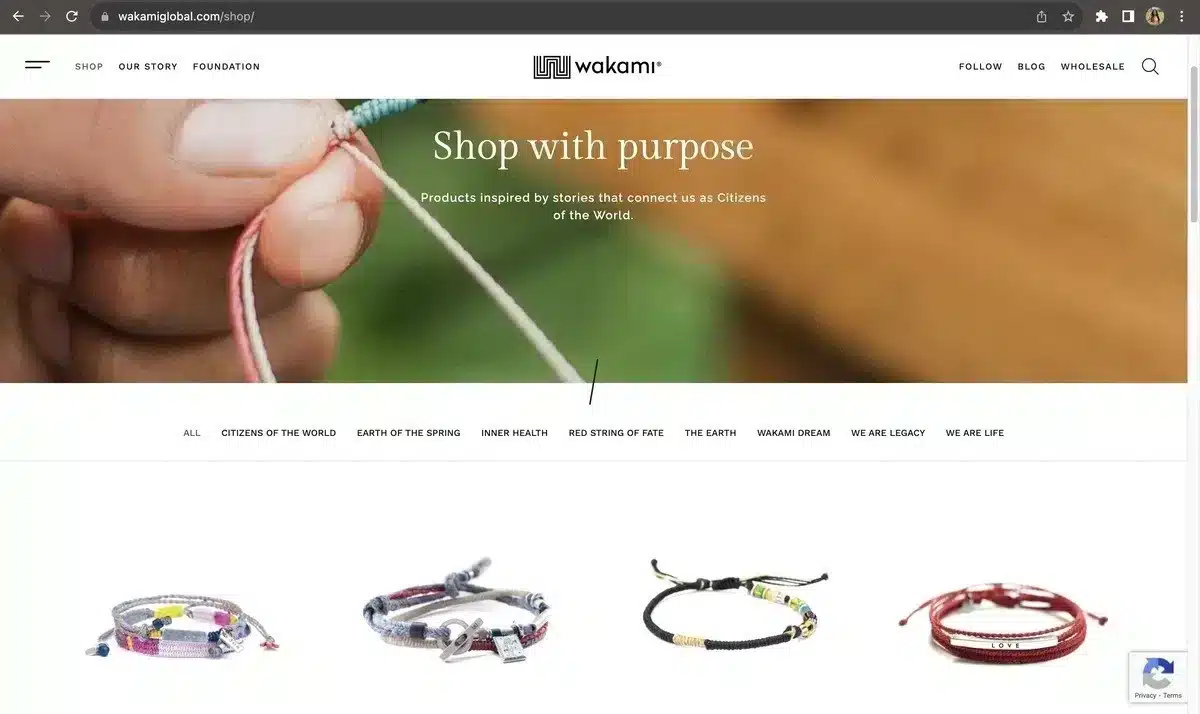 Wakami is a Guatemala-based online women's fashion firm. Handmade accessories and ethical fashion goods are available. They also use WooCommerce to run their online store.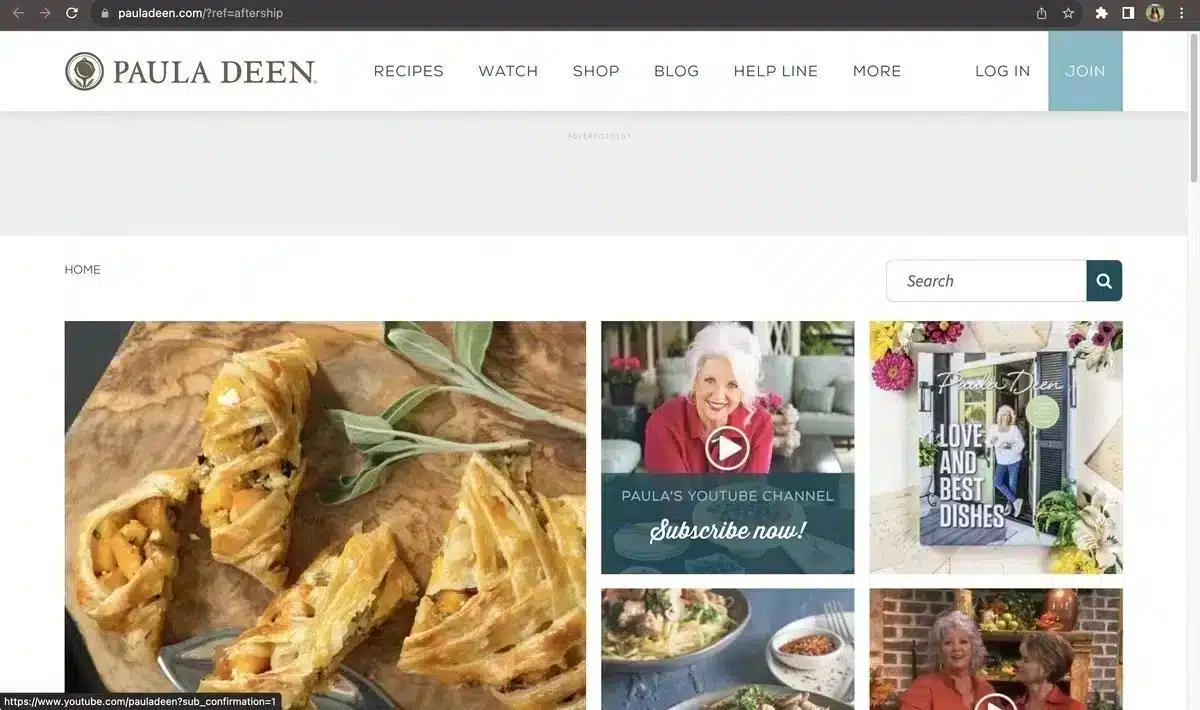 You'll also find healthy dishes as well as traditional Southern comfort cuisine. Shop the home shop and get holiday meal ideas from the Queen of Southern Cooking for party-perfect entertainment. It completely understands how to monetize WooCommerce and profit from its eCommerce website.
Monetize WooCommerce: FAQs
Q.1 Is WooCommerce free of charge?
Although WooCommerce is free, you may have to pay for hosting, domain registration, and premium extensions or themes.
Q.2 How can I make my WooCommerce store more international?
To reach a worldwide audience, you may use WooCommerce's built-in multi-currency and multi-language capabilities, as well as third-party plugins.
Q.3 Are there legal concerns to run an eCommerce business?
Yes, you must follow eCommerce rules, tax legislation, and terms of privacy. If required, seek the advice of legal specialists.
Q.4 What exactly is affiliate advertising, and how can I use it in my WooCommerce store?
Affiliate marketing involves collaborating with marketers to promote your items in exchange for a commission. Plugins can be used to create an affiliate program.
Q.5 What are some frequent mistakes to avoid while making money using WooCommerce?
Common mistakes include ignoring website performance, writing insufficient product descriptions, and failing to optimize for mobile shoppers. It is critical to remain updated on eCommerce guidelines.
Monetize WooCommerce: Conclusion
To Monetize WooCommerce, it involves a multi-faceted approach, combining SEO strategies, content marketing, social media, and more. By implementing these techniques, you can enhance the visibility of your online store, attract a larger audience, and ultimately increase your sales and revenue. Stay adaptable, monitor your analytics, and refine your strategies to keep up with the ever-evolving landscape of eCommerce. With dedication and the right approach, you can unlock the full potential of WooCommerce and take your online business to new heights.
Discovering quick ways to make money online using WordPress? Check out our guide on "How to Make Money with WordPress in 48 Hours" for practical tips and strategies. Whether you're a WooCommerce pro or just starting, these insights can boost your online income.
What You'll Learn:
Fast Money-Making Tips: Explore proven methods to start earning within just 48 hours.
WordPress Tips: Learn how to use WordPress effectively for better financial results.
WooCommerce Monetization: Combine insights from both guides to make your online store more profitable.
Don't miss the chance to increase your earnings. Read our guide now!